At Teamturf we understand that a new artificial turf tennis court surface adds value to your home or club. Our aim is to provide a range of high quality synthetic tennis court surfaces that you "want" to play on resulting in years of personal enjoyment for all players from the novice to interclub players. We offer a comprehensive product range of tennis court surfaces for all standards of play, from the popular 19mm surface through to a 15mm surface, we have a product to meet your needs!
Teamturf artificial tennis courts are made-to-order with integrated line marking in kit format to reduce seaming and are designed to allow play on the fibre tips, not the sand infill. Our tennis court surfaces require a settling in period during which the sand should compact below the top of the yarn blade and should be maintained at that level for the life of the tennis court.
Teamturf offers a start to finish project management service including base construction, court surfacing, fencing, tennis net/posts and lighting. In all cases it is essential to ensure that the sub-base on which the synthetic grass is to be laid is of good standard, this is usually concrete but can be asphalt or a crushed rock alternative.
Please speak with us prior to commencing construction so that we can guide you on the whole process.
We can supply fixed and portable nets for your tennis courts along with other sports equipment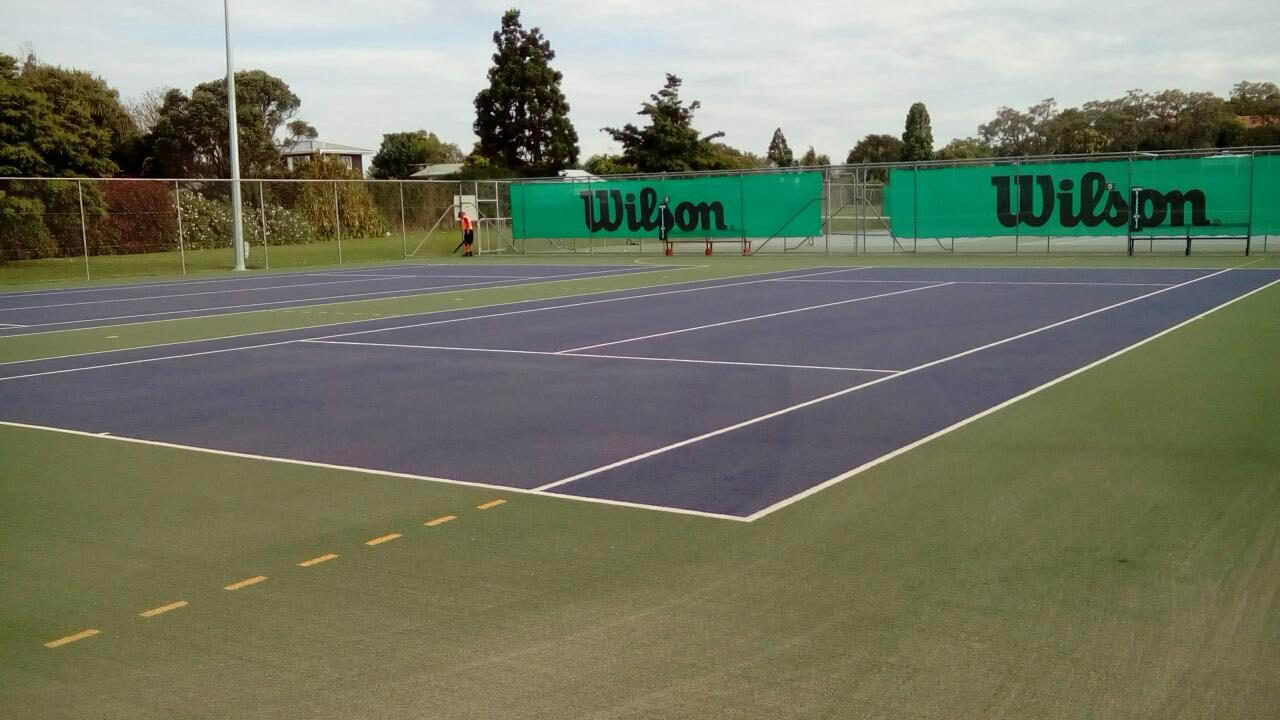 Being a flexible product synthetic grass will reflect any deficiencies in the sub-base, therefore it's essential to get our specialists to construct a suitable base or repair an old base prior to installation of your new artificial turf surface. The sub-base should be properly compacted and adequately drained. For tennis courts the sub-base should have a slope of 1% in any one single plain, preferably from side to side.  We have been in the industry for many years and are happy to guide and assist you on this important step.
Teamturf also offer:
Tennis court fencing- either galvanised, black or green
Tennis net posts- Steel or aluminium, galvanised or black, fixed or mobile
Tennis net- 3/4 drop or full, standard or championship quality
Lighting- Custom designed to meet your site requirements, inner city or rural
The Pro 17 is the ultimate synthetic turf tennis court surface. The dense construction and high yarn content give the court great visual appearance with consistently higher ball bounce. The Pro 17 provides great under foot traction with no slipping or sliding due to the lower sand content and higher yarn weight.
A 19mm surface designed for low to medium intensity use for private or school areas. This is a straight pile turf that has been used in Primary and Intermediate Schools around NZ for the last 35 years, this is a great entry level turf that will drain well and suit the requirements for most sports.
Challenge is a 19mm surface designed for high intensity use. This 19mm pile combined with the high yarn content makes for a long lasting and hard wearing surface. This surface has similar playing characteristics to the Satellite surface but with 10% more yarn, this turf will provide another 2-3 years of use in most schools.